From wrapping paper to candy canes, agriculture plays a key role in many favorite holiday traditions. See which Christmas farm products you use this year.
Jesse Heimer grew up showing livestock and winning accolades across the nation, and now passes his knowledge on to young people in Missouri.
Farmers care deeply about the welfare of their animals, and advancements in technology are making animal health easier to monitor and maintain.
America's hog farmers value innovation, safety and environment
In a state known for dairy, Wisconsin farm families are boosting other sectors of agriculture, including pork.
Minnesota farmer shares his pig skin graft story with students.
Swine farm generates electricity and economic impact for local community.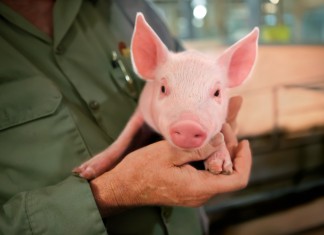 Biosecurity and food safety remains important to Oklahoma pork producers.