Get the taste carrot cake in salad form with sweet pineapple, raisins, dates and pecans.
This delicious white cake, with a subtle almond flavor, was one of Mary Todd Lincoln's specialties.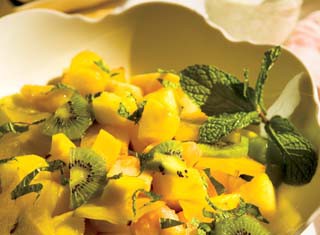 A fruit salad with in-season mango and pineapple showcases mint, both as a salad garnish and mixed in the creamy, mojito-inspired lime topping.
These mini versions of classic carrot cake are sure to be a crowd pleaser.
Grilled fruit can be a tasty side dish or dessert – from grilled pineapple on your burger to grilled banana s'mores. Our nutritionist offers several suggestions.
Pineapples are carved and filled with strawberries or other in-season berries for a pretty presentation that also comes with a raspberry dip recipe.
Reader Polly Wagner originally created this dish to encourage her children to eat sweet potatoes, and it's now a family favorite.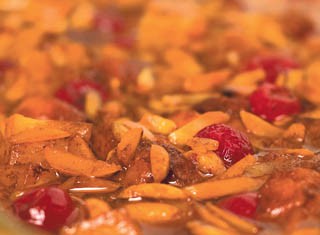 Combine sliced peaches, sliced pears, apricots, pineapple and more for a sweet, fruity dish.