Sweet figs and crunchy pistachios add texture to a fresh spring salad.
Make grilled plums and pears a bit fancier with a light pistachio creme.
Tried and true pesto is made with lots of basil and pine nuts with olive oil, Parmesan, and garlic, but for these recipes, basil is exchanged with another dark leafy green, and expensive pine nuts are substituted with other kinds of nuts.
A classic southern dessert gets an upgrade with chocolate and pistachios.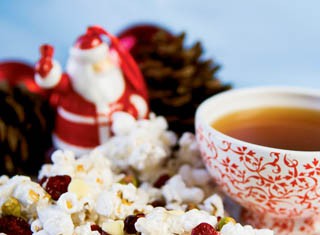 Sweeten up your popcorn this holiday season with cranberries and chocolate chips.