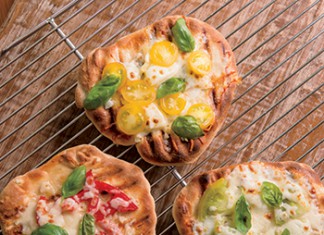 Colorful tomatoes and mozzarella cheese are highlighted by fresh basil in this perfect summer pizza recipe.
A heartier summer pizza, this recipe features Italian sausage and fresh tomatoes.
Try a new twist on a classic BLT – in pizza form!
A healthy pizza with fresh asparagus and homemade dough makes for a great appetizer or meal.
Learn how to make basic pizza dough using flour, yeast and a little time for rising and kneading.