Celebrate August food holidays with creative and fun summertime recipes
When the big game is on, you don't have time to mess with gourmet recipes. Give these quick and easy, delicious dips and munchies a try. They're sure to be a crowd-pleaser.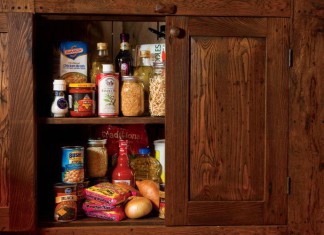 A well-stocked pantry and refrigerator are the key to planning regular, balanced meals. Here are checklists for ingredients to keep on hand in your pantry or fridge.
It's the last long weekend of summer, and no one wants to spend the whole time laboring over a hot stove in the kitchen. Here are some quick and easy recipes to bring to a Labor Day potluck or just to have on hand