A sweet and spicy peanut sauce pairs perfectly with Thai noodles.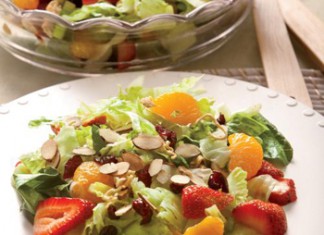 A fresh salad with an Asian-inspired dressing featuring peanut oil and red pepper sauce. Strawberries and mandarin oranges add sweet flavor, while ramen noodles provide a satisfying crunch.
Whip up a quick and healthy weeknight meal with this flavorful chicken and vegetables stir-fry.
Bok choy and ramen noodles add Chinese flair to this salad.