These sweet and savory recipes will make you fall for apples.
Our all-time favorite Christmas recipes.
Who doesn't love a fluffy stack of homemade pancakes? These pancake recipes are reason enough to celebrate National Pancake Day on Sept. 26.
Our tasty compilation of recipes for St. Patrick's Day features Irish-inspired ingredients – cabbage, potatoes and corned beef – as well as a collection of green soups and desserts.
March Madness is here, and amidst the college rivalry, there's one thing we can agree on: All this bracketology is sure to make us hungry.
Tried and true pesto is made with lots of basil and pine nuts with olive oil, Parmesan, and garlic, but for these recipes, basil is exchanged with another dark leafy green, and expensive pine nuts are substituted with other kinds of nuts.
Recipe roundup for Valentine's Day features dinner ideas as well as desserts featuring strawberries and chocolate.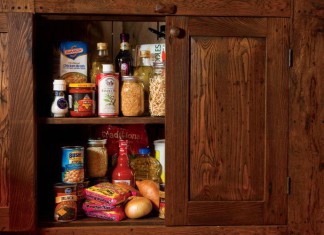 A well-stocked pantry and refrigerator are the key to planning regular, balanced meals. Here are checklists for ingredients to keep on hand in your pantry or fridge.