Try one of our tasty, crowd-pleasing Fourth of July recipes for this year's holiday.
From fresh summer salads to skillet s'mores dip, these 10 easy and delicious camping recipes are perfect for grilling and campfire cooking.
Upgrade your backyard cookout menu this summer with 10 of our tastiest barbecue side dishes.
Discover all the delicious fruits and vegetables that are in season this summer.
Find Fresh From Florida recipes using the state's ingredients.
Our all-time favorite Christmas recipes.
Satisfy your chocolate craving with rich chocolate dessert recipes. From cakes to cookies, brownies and pies, we've got a recipe for every chocolate lover.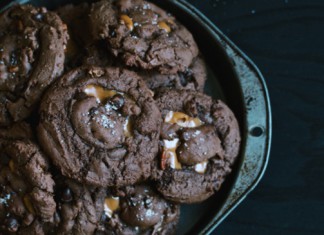 Did you know that October is National Cookie Month? Celebrate with a few of our favorite cookie recipes!