Satisfy your chocolate craving with rich chocolate dessert recipes. From cakes to cookies, brownies and pies, we've got a recipe for every chocolate lover.
Celebrate National Pasta Month in October with delicious and easy pasta recipes.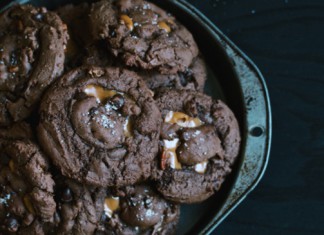 Did you know that October is National Cookie Month? Celebrate with a few of our favorite cookie recipes!
From sweet corn salsa to baby back ribs to apple pie, we've rounded up a collection of Memorial Day recipes that are sure to add the right taste to your long weekend.
When the big game is on, you don't have time to mess with gourmet recipes. Give these quick and easy, delicious dips and munchies a try. They're sure to be a crowd-pleaser.
Harvested between July and Labor Day, the watermelon is the most consumed melon in the U.S. Learn more fun facts about this juicy summertime staple.
Don't let all the brunch options overwhelm you. Serve a few simple dishes that highlight the best of seasonal fruits and vegetables.
Videos featuring "Fresh From Florida" recipes showcase Florida's top commodities and step-by-step instructions for healthy, delicious recipes.