These herbed shortbread cookies can be decorated with frosting or topped with whipped cream.
Rosemary, a perennial evergreen shrub, can easily be grown in a home or garage during the winter months. The key is to make sure the area is cool and moist.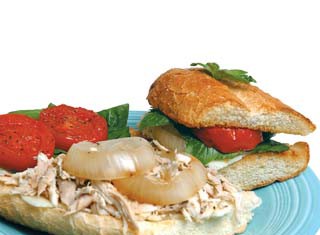 Treat yourself to an herb-flavored sandwich for lunch, a great use for leftover turkey.