This quiche, featuring pork sausage and healthy spinach, can be served as a hearty breakfast or in small tart-sized portions for appetizers.
Tennessee is home to several sausage companies that have grown but still remain based in the state.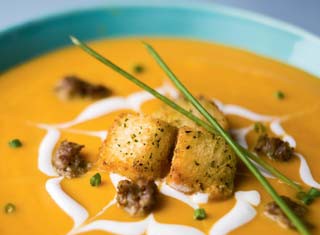 Warm up a cold day with this squash and sausage soup.
Red pepper adds zest to this savory breakfast casserole.
Use breakfast favorites of bread, sausage, milk and eggs in this casserole, perfect for a family gathering.
Mix fresh tomatoes, sweet onion, cheese and hot Italian sausage for a savory pie that's anything but an ordinary dinner recipe.