Spice it up with fresh jalapeno cornbread, made in a cast-iron skillet.
A hearty, nutritious casserole, this dish uses any type of potatoes, fresh kale, scallions and two types of cheeses.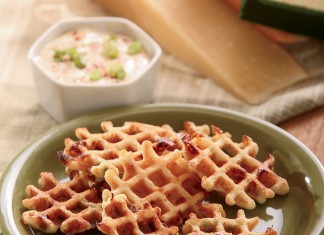 These bite-sized waffles put a twist on the traditional breakfast item. Featuring bacon and chives, serve them as a tasty appetizer.
This upscale side dish from Chef & the Farmer's Vivian Howard features tender scallions with fresh herbs and Parmesan croutons.
Fresh spring veggies are even more flavorful when charred with a cool, creamy dressing.
A fresh-tasting soup featuring split peas, zucchini and basil.
This take on the baked potato combines sour cream, cheese, scallions and butter into the mix, so these twice-baked potatoes are ready and loaded when they come out of the oven.
Turn classic mashed potatoes into these delicious smashed potatoes.