This cheesy, creamy casserole spices up side dishes.
This no-cook summer corn chowder is a slightly chunky, grainy-textured soup due to the corn. If you like creamed corn, it'll remind you of that.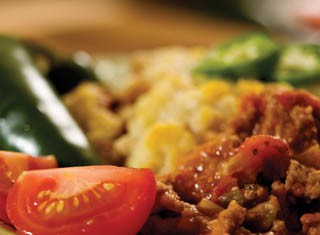 Add some Southwestern flair with this spicy dinner of beans, corn, ground beef and tomatoes.
A south-of-the-border burger, with added sizzle from a chipotle salsa – our suggestion, add sliced avocado for a perfect topping.