Find spinach recipes and articles, including spinach-arugula-walnut pesto, breakfast pizza, spinach and sun-dried tomato macaroni and cheese, and spinach salads.
With Swiss cheese, onions and spinach, our oven-fresh breakfast strata is a savory morning treat and healthy, too.
Perfect for an easy, light meal, this quiche includes spinach and feta cheese.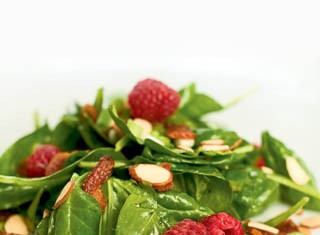 Enjoy this classic spinach salad with bacon crumbles and a sweet raspberry dressing.