This filling and tasty casserole features seasonal butternut squash, Italian sausage and Parmesan cheese.
Celebrate fall flavors with a simple, delicious dish featuring cauliflower and butternut squash.
Blend two flavors of the autumn season – butternut squash and apples – into a delicious soup recipe, then spice up the dish with curry.
Experience all the flavors of autumn in this smooth and filling vegetable soup.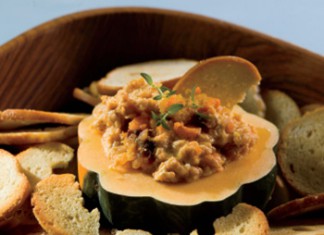 The flavors of fall – including roasted winter squash and sweet potatoes – are packed into this chunky, creamy dip, perfect for Halloween and Thanksgiving.
For a twist on the traditional pumpkin pie, try this similar dessert that is made with butternut squash.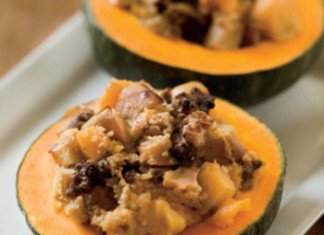 Crisp fall apples are a perfect partner for hearty winter squash in this easy bake.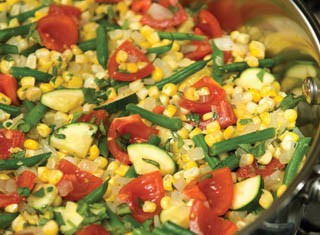 This summer dish's rich colors and farm-fresh ingredients of corn, zucchini, tomatoes and green beans serve up nicely with any entree.