Inspiration and ideas for how to use up all that summer squash and zucchini from your garden, including kid-friendly squash recipes.
We're all looking for ways to cut calories here and there, and in the summer, as everyone's garden explodes with zucchini and squash, the guilt-free...
Fresh summer squash blends with grape tomatoes and couscous for a hearty summer side dish.
Scoop up a serving of tomato-pepper-bacon stuffed squash for a tasty summer treat.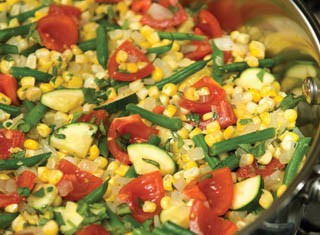 This summer dish's rich colors and farm-fresh ingredients of corn, zucchini, tomatoes and green beans serve up nicely with any entree.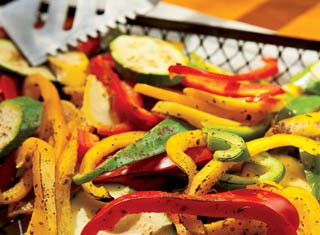 Fire up the grill for fresh vegetables. This recipe is so versatile you can use any combination of veggies you find available.
Looking for a simple side dish to use garden-fresh yellow squash? Try this straightforward version of fried squash.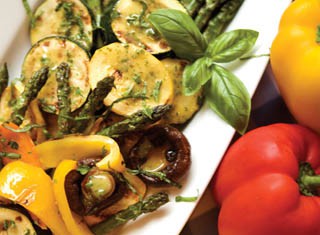 Turn garden-fresh veggies into gourmet grilled delicacies with a basil vinaigrette.