Comfort yourself with a hunk of jalapeño cornbread knowing that it's 75 percent whole grain from the white whole-wheat flour and whole-grain cornmeal.
Put a new spin on the traditional salad and trade lettuce for freshly picked zucchini and corn. This zucchini and corn salad will make a refreshing and healthy addition to any summer supper.
Corn covers more American farmland than any other crop, yet you'll need to find a backyard garden for some corn on the cob.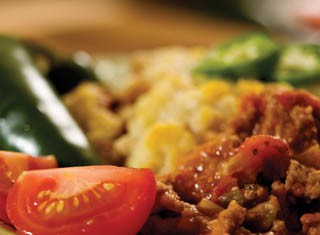 Add some Southwestern flair with this spicy dinner of beans, corn, ground beef and tomatoes.
Tried and tasted for more than 40 years, this recipe calls for V8 Juice and ketchup.