Cozy up with a hearty and healthy bowl of Vivian Howard's collard green soup.
Hearty and flavorful, this stew is served best over creamy mashed potatoes.
Seasonal flavors like cranberries and onions amp up the flavor of filling beef stew.
Pork tenderloin brined and glazed with delicious apple cider pairs perfectly with mashed sweet potatoes.
Onions and apples come together for a delicious fall tart.
Simple and delicious, roasted squash is perfect as a side dish or on top of a fall salad.
Sweet corn gets extra delicious flavor from roasted chicken.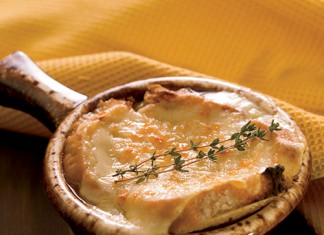 A warm comforting dish, this soup features four different types of onions including red, white, yellow and green.