Tomato Recipes and Articles About Tomatoes
Try this chili recipe from the tomato experts at Red Gold.
One of summer's tastiest gifts is a basket of juicy ripe tomatoes fresh from the vine. With a day's work and a little know-how, you can enjoy your bounty of summer tomatoes year-round.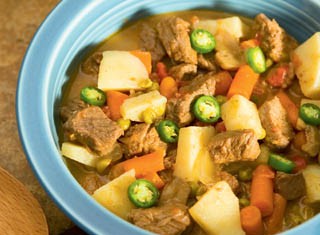 This beef stew recipe combines flavorful green chilies, ginger and top sirloin steak to create an impressionable meal.
Garlic tomatoes and peas combine for a wonderful fresh side dish.
Classic creamy tomato soup gets its savory flavor from basil, garlic and onions.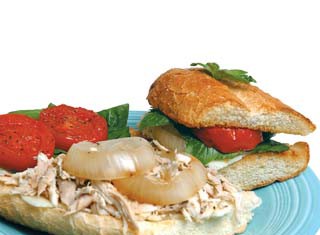 Treat yourself to an herb-flavored sandwich for lunch, a great use for leftover turkey.
Tried and tasted for more than 40 years, this recipe calls for V8 Juice and ketchup.
This summery, crowd-pleasing pasta dish utilizes fresh tomatoes and basil along with shrimp.