Quick and easy, these fish tacos are a delicious dinner.
Add a Mexican flair to dinner with this filling egg bake.
Tortillas dusted with a cinnamon-sugar coating serve as the perfect vehicle to dip into a sweet salsa.
Fajitas are usually served with beef or chicken, but this recipe substitutes farm-raised catfish as the protein.
A traditional Mexican dish, Migas is made with eggs, black beans and cheese. An easy meal that can be made in no time!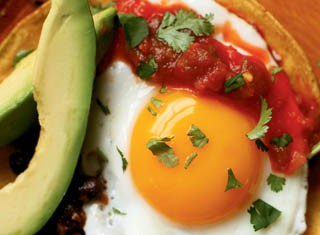 Give breakfast a south-of-the-border twist by topping fried eggs with black beans and salsa served on a warm corn tortilla.
Classic enchiladas are topped with a creamy, spicy sauce, along with black olives and cheese, in this easy one-dish dinner recipe.