Eating greens doesn't have to be boring. Ditch the salad and try these 10 tasty and creative recipes to get your daily dose of leafy greens.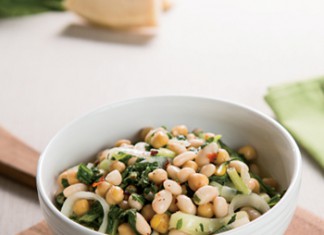 Get your greens in this hearty dish, which can be eaten alone or on top of pasta.
A warm and bubbly cheesy dip, this party-pleasing recipe features bacon and turnip greens.
Tender turnip greens get a spicy kick from poblano peppers, along with savory bacon, onions and pine nuts.