Here are few recipes for greens – from kale to collards, spinach to turnip greens, or any spring mix you might have on hand – in the form of dips, pastas and more.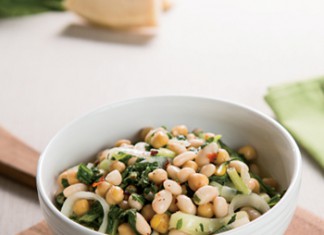 Get your greens in this hearty dish, which can be eaten alone or on top of pasta.
A warm and bubbly cheesy dip, this party-pleasing recipe features bacon and turnip greens.
Tender turnip greens get a spicy kick from poblano peppers, along with savory bacon, onions and pine nuts.