Home
Tags
Vegetable stock
Easy and quick, this simple version of "pho" will be your go-to soup.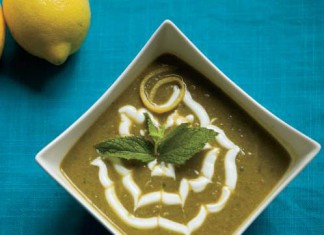 Green soup that's good for your heart! Peas are loaded with cholesterol-lowering soluble fiber, and the onions, garlic, carrots and celery all contain powerful disease-fighting nutrients.
This simple saute combines nutrient-rich kale with garlic, onion and a little bit of spice for a flavorful, healthy side dish.