A good homemade broth benefits soups, sauces and a variety of other dishes. Learn more about the benefits of cooking with broth and the ingredients that go into it.
Whip up a quick and healthy weeknight meal with this flavorful chicken and vegetables stir-fry.
Beat the heat this summer with fruits and vegetables that naturally cool your body and replenish important nutrients.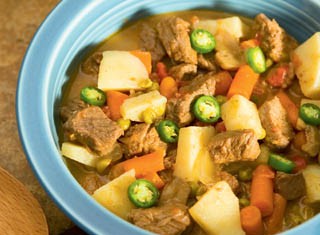 This beef stew recipe combines flavorful green chilies, ginger and top sirloin steak to create an impressionable meal.
Hearty vegetables, tomato paste and olive oil make a healthy, low-fat party dip.