Fresh yellow squash, corn and cheese tortellini come together for a delicious summer pasta salad.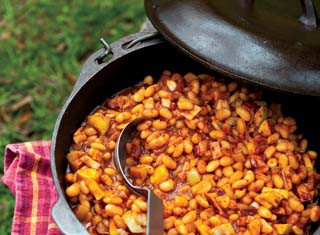 Sweet onions, tart Granny Smith apples, savory bacon and pure maple syrup makes this recipe stand out from your average baked beans.
Our green bean, tomato and Vidalia onion salad with Dijon vinaigrette dressing adds a delicious spin to the requisite veggie portion.
Georgia's fertile climate lends itself to one of the state's most valuable agricultural products – vegetables – including the front runner, Vidalia onions.
This no-cook summer corn chowder is a slightly chunky, grainy-textured soup due to the corn. If you like creamed corn, it'll remind you of that.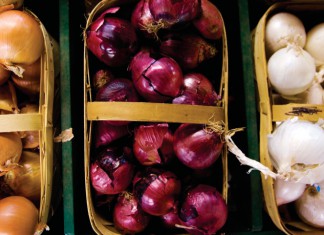 Here are tips on all things onion, including selection and storage tip, how to caramelize onions and nutritional information.
Sweet onions combine with fresh parsley, lemon and other flavors for a new condiment that's a great topping for hot dogs or burgers.
This sweet yet tart Southern side dish of tomato salad uses your garden's bounty of fresh tomatoes, bell pepper and sweet onion.