Sweet with a little spice, break out of the shell with these cookies featuring three versions of ginger.
This sweet blondie bar features both fresh apples and applesauce.
Three types of fresh apples add flavor and a satisfying crunch to this fall salad.
Fresh green beans pair with crunchy walnuts and tangy red onion in this easy salad.
This fresh salad is bursting with fall flavors from apples, pears, goat cheese and walnuts.
Crunchy walnuts, creamy goat cheese and juicy pears combine to give this salad great flavor.
Crack open these facts about walnuts.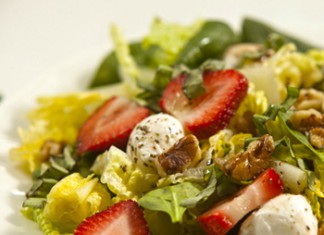 Fresh, in-season strawberries and spinach accompany crunchy walnuts and mozzarella cheese in this refreshing salad.