Try this twist on a traditional pasta bake, featuring fresh zucchini and three different types of cheeses.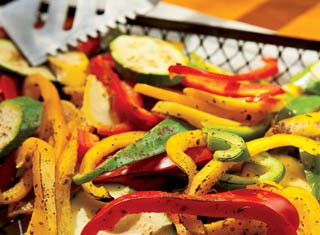 Fire up the grill for fresh vegetables. This recipe is so versatile you can use any combination of veggies you find available.
A fresh-tasting soup featuring split peas, zucchini and basil.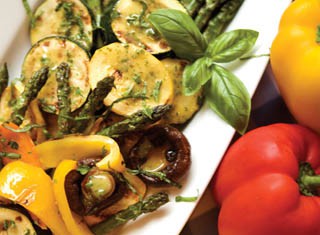 Turn garden-fresh veggies into gourmet grilled delicacies with a basil vinaigrette.
Use produce from the farmers market – or your home garden – with this flavorful and fresh-tasting pasta dish.
Put a new spin on the traditional salad and trade lettuce for freshly picked zucchini and corn. This zucchini and corn salad will make a refreshing and healthy addition to any summer supper.
Fresh bell peppers, zucchini, red onion and cherry tomatoes are grilled and then doused with thyme, garlic and balsamic vinegar for a tasty side dish.
Gather up your best garden veggies for this easy-to-make, healthy side dish.