John Thomas is known as the flower man. Since 1983, he's been planting and sharing acres and acres of Texas wildflowers near Fredericksburg at Wildseed Farms. To see Wildseed Farms is to experience a living, 217-acre working wildflower farm. It's a feast for the eyes. You'll find the Texas state flower — bluebonnets — in all their glory, as well as zinnias, cosmos and 38 other flowers growing on the largest wildflower farm in the nation.
Thomas began with a turf seeding business but adapted to wildflowers when the housing business began to slow down. His challenge was to develop a special planter for the tiny wildflower seeds and a machine that could harvest the seeds.
"A lot of people have tried to grow wildflowers, but not on a large scale," Thomas says. "Wildflower seeds are difficult to find."
Thomas has developed three divisions at the farm. First is the bulk seed division, which produces seeds in 50-pound bags that are sold to groups like highway departments. Then there is the mail order catalog, which gets seeds into the hands of homeowners who want to enjoy wildflowers. Lastly, there is agritourism at the farm. The farm is open daily and includes acres of flowers and a butterfly garden for visitors to explore, as well as food offerings and hundreds of garden items that customers can buy to grow their own wildflowers.
"When customers come, they see a real, live working flower farm with tractors harvesting or planting," Thomas says. "They see how we grow the seed from start to finish. It's an educational center, as well as a place to see blooms." Plantings are done every two weeks to guarantee fresh blossoms from spring through fall for the more than 300,000 visitors to the farm. "We'll plant other flowers as well like sunflowers and later-blooming wildflowers," Thomas says. Thomas' favorite flower is still the Texas bluebonnet. "People can get out in the production fields and take photos, purchase seeds, see flowers growing, even have a glass of wine and relax. I like to say, come for the flowers and stay for the atmosphere."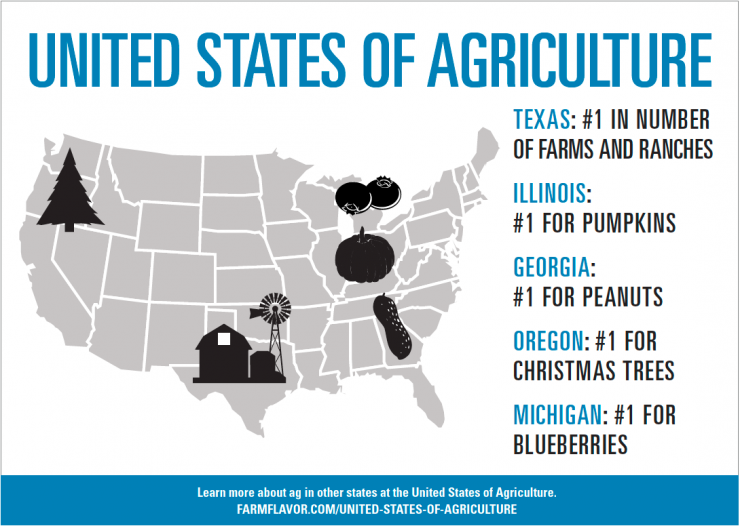 A Green Industry Powerhouse
Wildflowers are just one part of Texas' green industry of soil, annuals, perennials, shrubs, ornamental trees, grasses and landscaping services that offer an $18 billion economic impact annually in the state.
When it comes to sod for landscaping, 35,000 to 40,000 acres are growing this year, according to John Cosper, executive director of the Turfgrass Producers of Texas. That figure is down from a high of 56,000 acres in 2005 at the height of the housing boom, but it's showing signs of improvement.
"Lately, we're setting new records in home building," Cosper says. "It's been coming back the last year. After all, thousands of people are moving to Texas."
St. Augustine is the No. 1 sod species grown in Texas, Cosper says, and the quality is getting even better. Producers are funding a breeding program that will allow them to release new varieties that are more disease- and drought-tolerant, which will be an added plus for the industry and Texas.