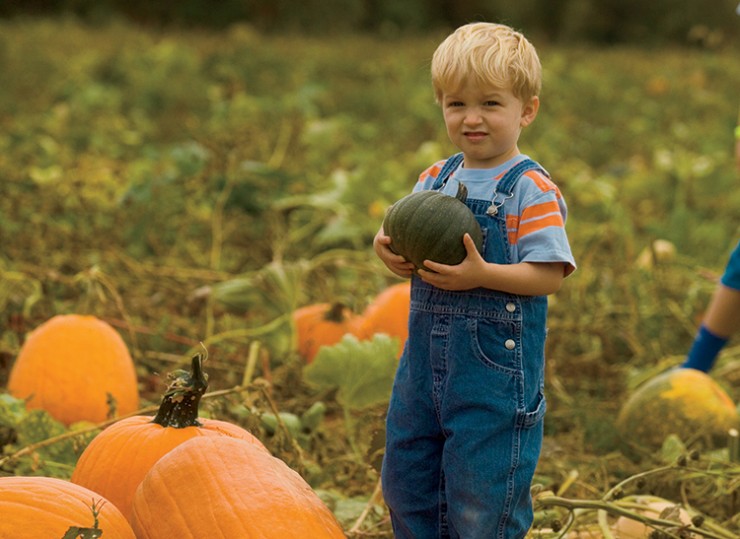 As agriculture continues to evolve, many farmers have diversified their operations, turning to value-added activities to create and expand marketing opportunities and increase on-farm income.
The key, for some, in diversification is selling directly to consumers. Many Virginia farmers are finding new markets to sell their products through community-supported agriculture (CSA) activities, farmers' markets or by starting their own retail store.
Kate Zurschmeide, self-appointed "Farmer of Fun" for the 300-acre family-owned Great Country Farms in Bluemont, runs a CSA that has more than 1,800 members in the Greater Washington, D.C., area. Their CSA offers consumers the opportunity to be an annual shareholder and get a delicious bounty of seasonal fruits and vegetables.
The 20-year-old farm also has its own retail store, winery, restaurant, U-pick operation and a brewery in the works.
"We have tried everything over the past 20 years to help stay a success," she says. "[The activities] all complement each other and provide us the diversity to roll with weather challenges, crop losses, etc."
One of the most important ways to keep these value add-ons afloat is by marketing via social media sites and building contact lists online.
"We market with online travel sites, through our local tourism bureau and local deal sites such as Certifikid and YipDeals," Zurschmeide says. "Partnerships with other tourism sites are also key to helping expand our market. The Shenandoah Kids Trail is a new effort we are building to help with our marketing reach."
Susan Hill, a vegetable producer and owner of Hill Farm in Louisa, has supplied produce to a retail grocer since first starting in 2011 and also belongs to the Charlottesville Local Food Hub.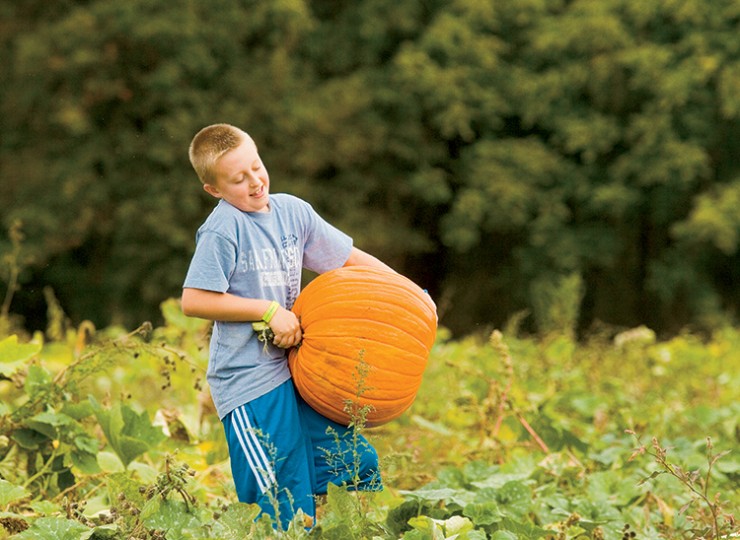 "Selling to an upscale market has been very successful for us. Also belonging to the Food Hub has given us exposure to chefs, which is a great way to get your products out there," she says. "We believe that our produce should be able to compete with the big boys. We are careful with packaging and ensure that our product comes to market in prime condition. Also, we provide out-of-season local produce through the use of high tunnels."
Among the vegetables that Hill has been successful selling in this way are chard, spinach, golden beets, heirloom tomatoes and artisan lettuces. "We will continue to improve the quality and variety of what we are presently doing to stay ahead," she says. "We keep extensive records of crop production and quality in order to make this happen."
Mark and Lona Chandler, owners of Chandler's Gardens in Scottsburg, have done everything from growing and selling greenhouse bedding plants and potted plants to selling vegetables at the local farmers' markets to commercially producing fresh cut flowers.
"It's really important to be diversified. People are not satisfied with just one thing, and we need to reach a wide variety of customers and offer different things," Mark Chandler says. "We're not in a large metropolitan area – the nearest one is more than 100 miles away – so we try to do things that will grow our business and keep our customers happy."
The couple participated in a food safety course to become certified for commercial sales of value-added, processed foods such as jams and jellies, and have begun growing shiitake mushrooms and edamame for sale at the farmers' market. Most recently, the Chandlers added a farm pond for a fishing operation.
"We built the pond about four years ago and decided we wanted to raise some catfish in cages, so we built a 60-foot pier and the cages are right alongside it," Chandler says. "We sell some at the farmers' market in the form of fillet or however the customers want it. We're hoping to grow the fishing operation and get it up to a larger level soon."