"The art of distilling … is valuable to the agriculturalist, as it enables him to put his superfluous grain into a form which will bear long transportation to markets to which the raw material could never get," wrote Thomas Jefferson in 1804.
In today's Virginia, craft breweries and cideries are multiplying, quenching consumer thirst for local drinks. And growth in the local beverage sector means opportunity for some Virginia farms to produce grain, apples, hops and other local ingredients consumers crave.
"We don't sell our beer more than 50 miles from where it's made," says Jeff Fitzpatrick, who opened Blue & Gray Brewing Co., in Fredericksburg, in 2002. Businesses like his have tapped into craft beer demand, steady since the 1980s. Consumers now crave craft beers made with local or regional grains. In 2013, Fitzpatrick used Virginia-grown malted barley to brew some 40-keg, seasonal batches. "That beer was very, very well-received," he says.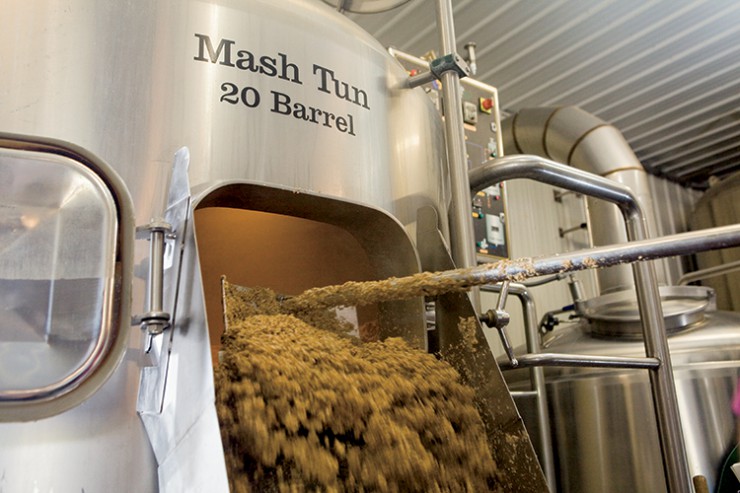 To make malt, grain is soaked in water. That stimulates sprouting that converts the grain's starches into the fermentable sugars later consumed by yeast. The soaked grain is then dried, the tiny sprouts removed before shipment to brewers.
But demand for local beverage ingredients can create potential price premiums for production in other areas. "Farmers need to be able to financially justify using the land to grow a different crop, or sometimes even a different variety of the same crop," explains Gordon Groover, a Virginia Tech agricultural economist.
Groover co-authored a farm budget analysis in 2013 for growing hard cider apple varieties in Virginia. Hard cider can be made from multipurpose apple varieties, like Winesap and Stayman. Specialized hard cider varieties of apples, like Black Twig and Sheepnose, have higher acid and tannin contents. "Hard cider [apple] varieties are good for making cider, but cannot be sold into any other component of the apple market," Groover says.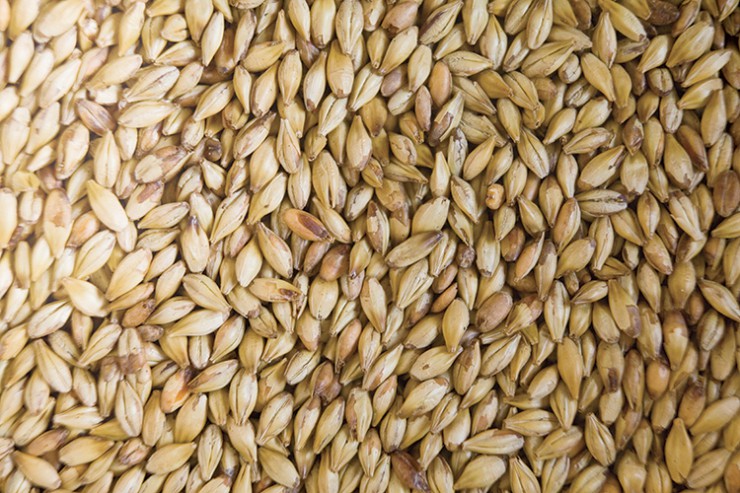 Cideries are already sourcing many apples in-state. "Just about all of our cider is made with Virginia apples," says Courtney Mailey, who uses mostly heirloom varieties at Richmond's Blue Bee Cidery. Sales in the cidery's first year, she says, doubled her expectations.
Local farms can also benefit from brewery by-products, says Taylor Smack, master brewer at Blue Mountain Brewery in Afton. "Over 150 local cattle are raised almost entirely on our spent grain," he says. Brewers' spent grains remain after brewers make "wort," the liquid extraction of the grain's sugars produced when malted grain is mixed with hot water.
Breweries also seek Virginia-grown hops, a plant adding "bitter" flavor and aroma to beer. Blue Mountain grows its own; it's also in the Old Dominion Hops Cooperative, a group of farmers and brewers seeking to establish local production and markets. At Hardywood Brewery, in Richmond, hops rhizomes are distributed for community members to grow, harvest and bring back for a community brew.
With local demand strong, craft breweries are not ignoring the benefit to brewing noted by Jefferson: shipping a crop that won't spoil. "Breweries like Starr Hill, Blue Mountain and others have reached up and down the Atlantic coast," Smack says. "In fact, we just sent a load of beer to Denmark!"